Duesenberg Diamond Deluxe Tremola (Lefthand)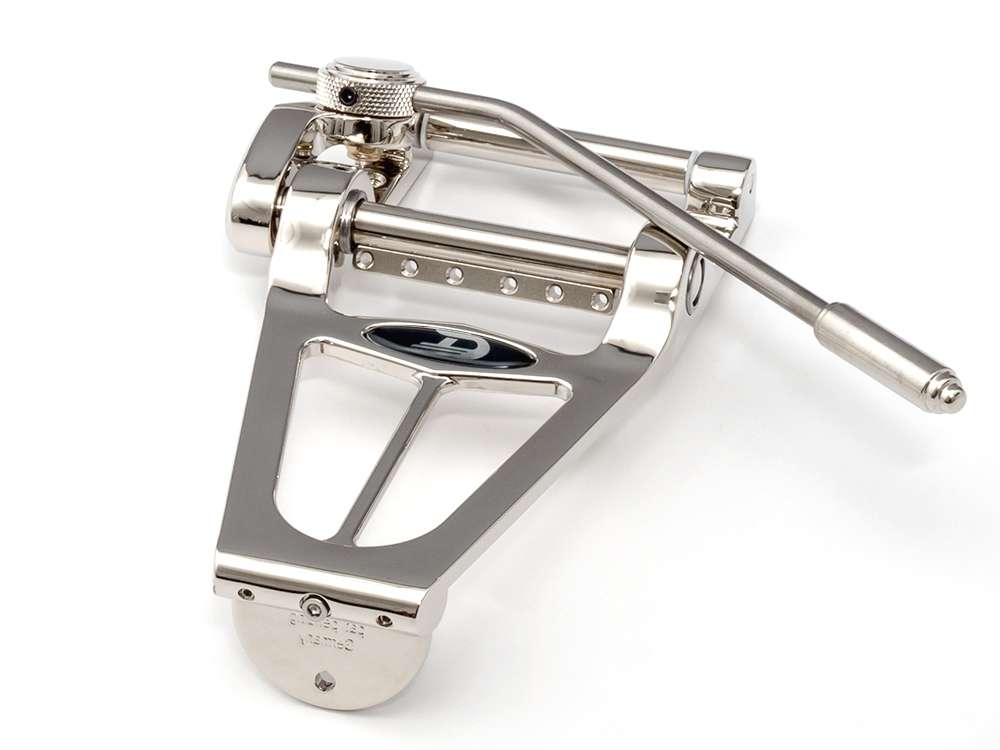 Duesenberg Diamond Deluxe Tremola (Lefthand)
The scale for tremolo systems of this design - the Duesenberg Diamond Deluxe Tremola. Best sound with low weight thanks to cast aluminum housing, wonderfully smooth running and high tuning stability thanks to High Tech axle bearing.
The lever is rotatable by 360 degrees and can be adjusted in length and angle to your wishes.
The strings are simply inserted into the firmly bolted perforated bar below the axle when changing, and guided completely stress-free to the machine heads.
No slipping, no holding of the ball ends necessary.
The Diamond Deluxe has become the standard in the field of vintage tremolos and demonstrates its function and quality every day on the stages of this world.
Version for left-handed guitars
Note: For installation, we recommend consulting a professional guitar builder.
sold out